7 Best Amazon product photography services in Los Angeles
Having top-notch product photos is essential for success if you're an Amazon merchant. They make your items appear more appealing to potential buyers and raise the likelihood that your products will turn up in search results.
In Los Angeles, there are many photography studios and professionals who specialize in Amazon product photography. With so many options, it can take time to figure out where to start.
Fortunately, we are here to help you out with that. We will cover the 7 best services you can try in L.A. for your Amazon store. Let's get ahead with it right away.
Why get a professional product photography service for Amazon?
There are plenty of reasons to hire a professional Amazon FBA product photography service. Let's see some of the crucial ones here that indeed show you the benefit of hiring a service.
You can get copyright-free product photos as per Amazon's requirements.
The product photos come out highly professional, boosting sales for your business.
Hiring a service gives you more time to focus on the other parts of the business rather than the product photos.
It's easy to get a bulk amount of product photos within a concise period.
No need to spend money on photography gear or software.
Unless you are a professional photographer, hiring professional e-commerce product photography services should be a priority for your Amazon business.
7 professional Amazon product photography services
Enough with the convincing; let's get right down to the available services for Amazon. Here, we listed the best Amazon FBA photo service companies and ranked them according to their quality and service.
1. Pixelsnyc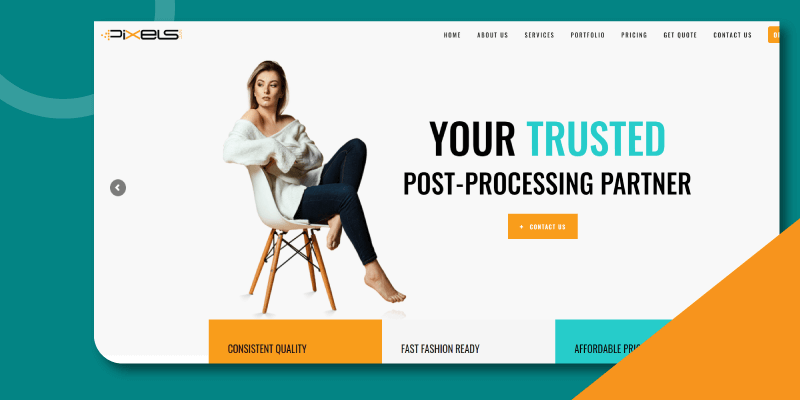 When it comes to editing product photos for Amazon, Pixelsnyc is one of the top services available. The level of skill and expertise they can offer is thoroughly impressive. Satisfaction is a hundred percent guarantee with their ecom photography service.
Firstly, they offer plenty of photo editing services in their company. For example, you can get e-commerce-ready product photos, ghost mannequins for clothing, photo retouching, and even fashion retouching. You get to see their true expertise from their jewelry retouching service.
The most impressive part about Pixelsnyc is the consistency in their quality. They follow a 3-step quality control method to ensure the best possible quality in their product photos for client satisfaction.
Even with the high level of expertise, their service is quite affordable. The packages start from $0.79 per image if you have 100 photos to edit. Their maximum rate is $1 when you need to edit 25 images. Considering the quality, that's very affordable for any business.
And things get even better with their free trial option. If you need help trusting our words, you can get a free trial from Pixelsnyc and judge the quality yourself. The free trial is applicable for up to 5 images to really convince you of the quality they provide.
2. The Motion Tree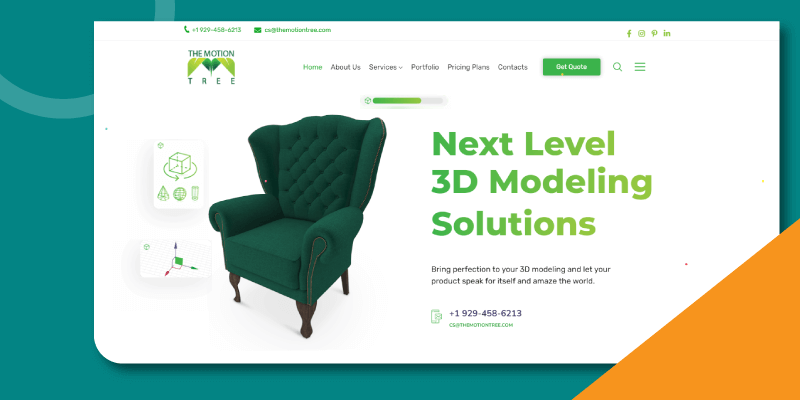 Moving away from the typical product photography, the motion tree elevates the field with some great 3D modeling of products. If you don't have a particular product or want to make the photos as flawless as possible, then the Motion tree can be a great option.
First, they don't use cameras or even actual products to create photos. They just get into the world of 3D modeling and render amazing quality product photos that are nearly flawless. The quality is top-notch because of the highly skilled designers working in the company.
You can rely on the company for almost any kind of product photography. Since they will be coming up with a 3D design themselves, you don't even need to click the photos of your product. All you do is give them an idea of the design, and they create it.

3. EtherArts Photography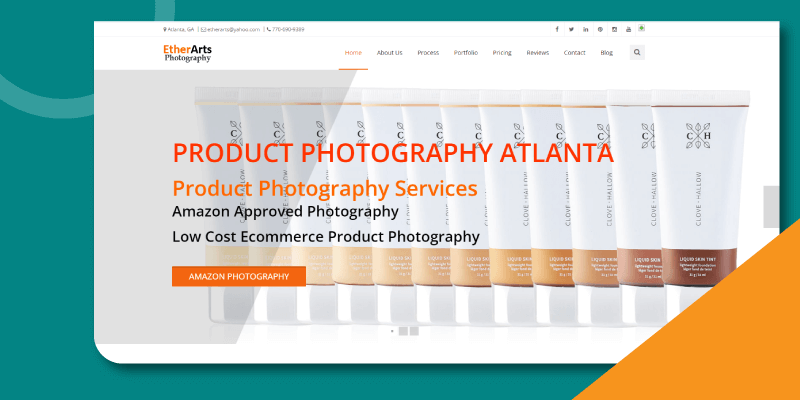 If you still think the other two choices weren't it, then EtherArts can be another service that solves your problem. They provide product photography services with official Amazon approval. A key factor with this service is that they maintain Amazon standards.
What makes them great is that they have a predefined package solely dedicated to Amazon product listings. It means you just choose their package, tell them about your product, and that's it. They will click the photos and edit them according to Amazon standards.
Along with their skilled photographers, they have a great space that they use as an Amazon product photo studio. Because of that, you get some professional quality images of your product. Then, that becomes even better with the skilled post-processing by the editors.
4. Clothing and Product photography studio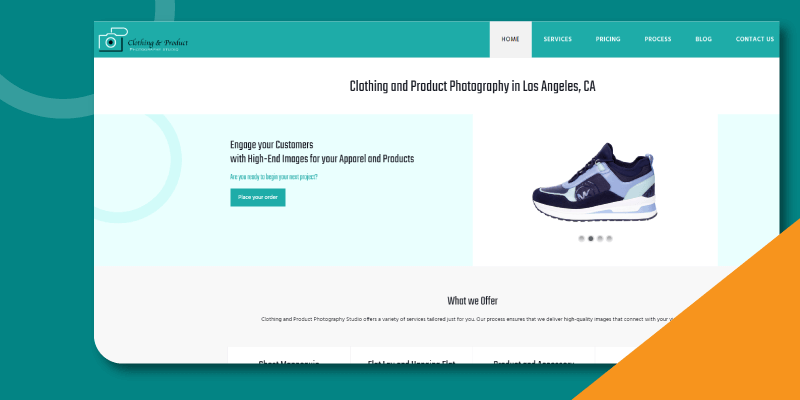 Now, here is a product photography service that provides some fantastic product photos. Especially if you are in the clothing business, this is the service you should lean towards more. With this service, you can indeed ensure that your products stand out.
It's the one-stop solution for all your product photography needs with your business. The service will take care of everything from clicking the pictures to editing the photos and touch-ups. You just need to provide them with the product, and you are all set.
With professional service from the company, you can stop worrying about image quality. However, the pricing may be a factor to consider for new businesses.
5. daviproduct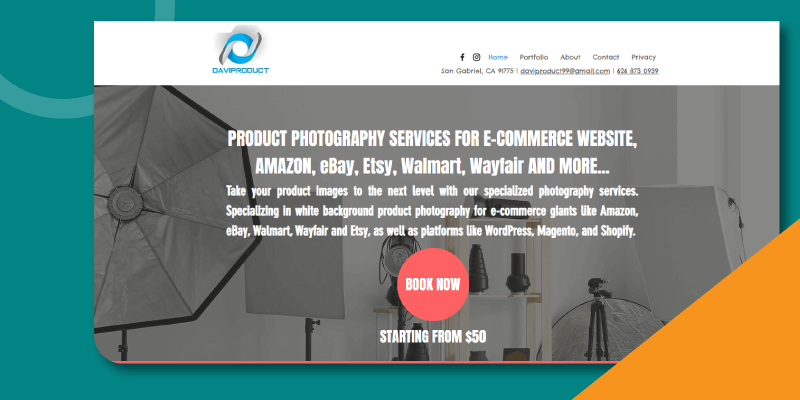 You would always expect experience from a service, and that's what daviproduct photo servicing offers. The owner David is a professional photographer who has been doing product photography for over 12 years. He is a graphic designer as well.
Whether you need photos for electronics, cosmetics, apparel, or fashion, daviproduct has your back with everything. First, they click some fantastic quality photos, and then the editing to end the process is too good to be true.

While there are many positives to daviproduct, two things that may concern you are timeliness and the cost. The service isn't as quick as other photography services on the list. And the price may also not feel worth it for a newer business.
6. Osha Creation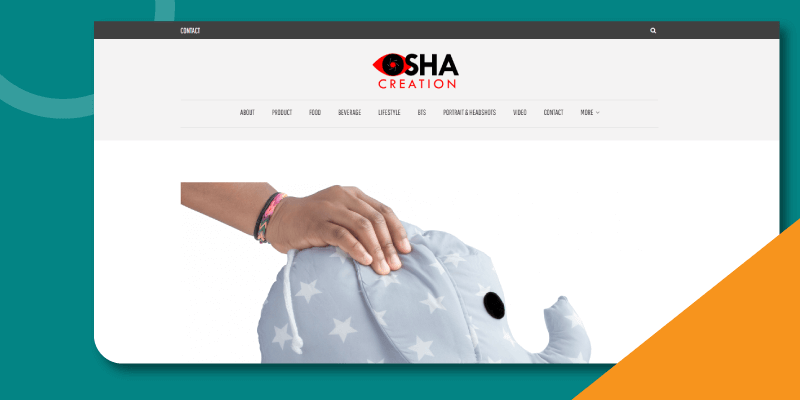 Another product photography service you might want to look into is Osha Creation. They provide excellent product photo editing, including background removal, photo retouching, shadow addition, etc.
It's not just about post-processing. You can contact the service company to capture the product photos as well. They have a team of highly skilled photographers who can provide you with some top-quality product images.
Regarding the pricing, it's a pretty affordable service you can try out for sure. They don't charge too much for their editing services. However, if you also choose to capture, you may need to spend some money.
7. Product photo shooting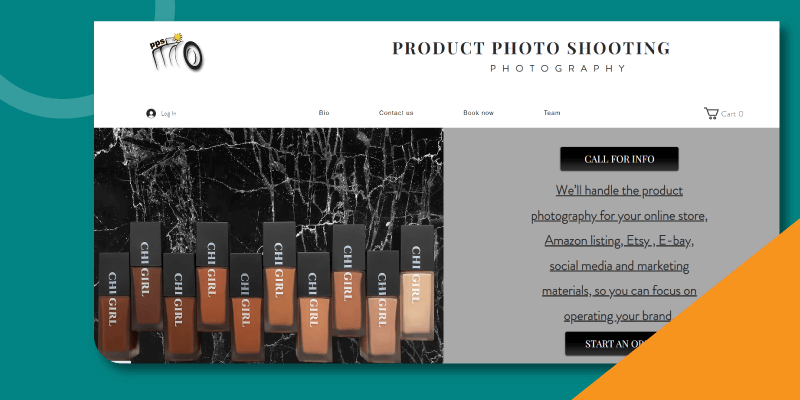 Getting a higher conversation rate on your product becomes much easier when you choose the Product photo shooting service. They have some of the best services available for producing high-quality professional product photos for amazon businesses.
One thing that makes the service unique is their generous suggestions to elevate your business. They not only click and edit your images, but they also provide recommendations to improve the product image display you may have on your website.
Typically, there is no risk when you choose the service. Their service is relatively fast and comes at an affordable price. One thing that may annoy many people is their website needs to be better-optimized. So, you will struggle a bit when navigating through the website.