10 Best Trippy Photo Editing Apps for Apple and Android
Best trippy photo editing apps let you get both glitchy and trippy edits on your images simultaneously. These apps make your image stand out on social platforms like Instagram, and Pinterest. With a trendy psychedelic filter app, your photo would have an eye-chancy appearance. Nonetheless, today we will explore the top-rated trippy apps for Android and iOS platforms.
These apps are entirely free trippy photo editors and release new filters regularly. Few might contain in-app purchases, but it's completely optional. So, let's check out these apps, which give you mind-blowing trippy photo editing on the go.
5 Best Trippy Photo Editors for Apple
First, let's start the countdown on the list of trippy apps for iOS, aka Apple, even though some of these trippy photo editors are available on Androids as well. Yet, these apps are best known at the Apple store. Within these apps, you would get the best trippy filters to put upon your images.
1.
Prisma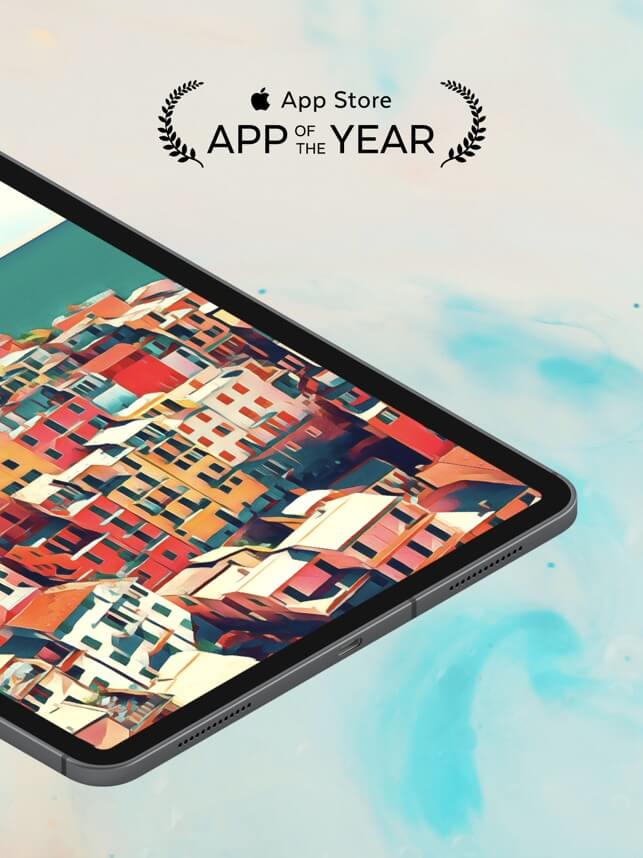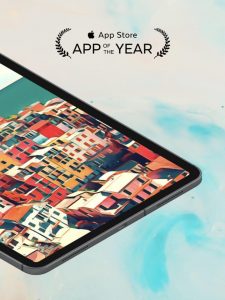 Key Features:
Trippy edits with painting effects

300+ Art style effects

New filters every day
Prisma is the first app that comes with the best trippy edits with painting flair. The app has inspiring painting effects that resemble the styles of famous artists as it has integrated AI technology to create amazing effects on images.
No doubt it's an excellent free trippy photo editor to use on the Apple platform. Yet, it only lets you apply trippy photo effects online. And the app doesn't support real-time offline capture. So, you must input images into the apps to get the trippy effects.
Pros
Artsy Trippy Filters

Customization effects

Popular on Social Media
Cons
2.
HYPERSPEKTIV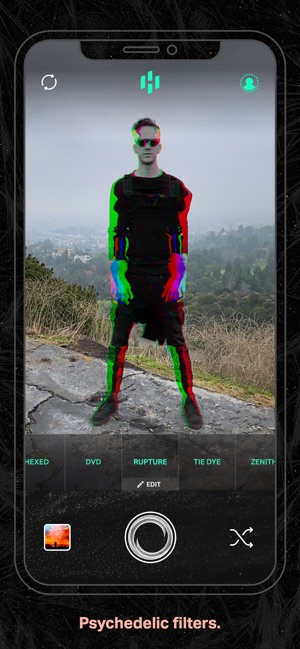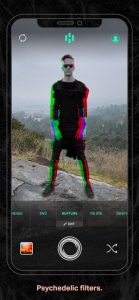 Key Features:
New filter every month

Real-time filter change

Face recognition technology
Hyperspektiv is a feature-rich and completely free trippy photo effects app. The app lets you capture real-time images with advanced face detection AR technology. Meanwhile, you get to apply effects and emojis while capturing images.
Plus, you get new trippy images and video effects in each passing month. All in all, it's a great shaky photo effect app that gives you distorted effects. Its glitchy filters are popular among Instagram users as well. The results of the app are aesthetically pleasing to the eyes.
Pros
Saves filtered images

Frequent updates

High compatibility
Cons
Expensive subscription model
3.
Glitch Wizard App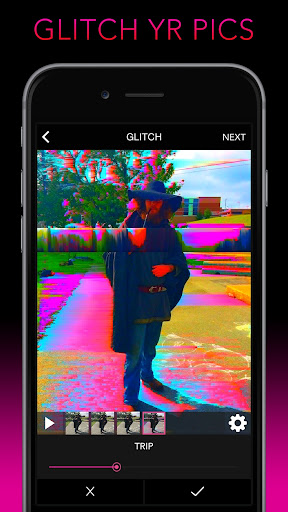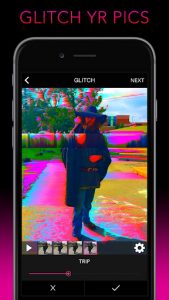 Key Features:
30+ Glitchy effects

GIF Export option

Advanced editing options
The Glitch Wizard is a trippy photo editor app that creates glitchy effects with a wide variety of templates. If you are a fan of trippy glitch effects, the following app has around 30 unique effects. To name a few, these are Pixelation, Inversion, and more.
Aside from the effects, the Glitch wizard provides you with GIF format export capabilities. You could turn your image into a video with trippy effects. In short, each of the photo's glitchy effects is compelling and great to look at.
Pros
Simpler Interface

Unique glitchy effects

Lightweight experience
Cons
4.
SLMMSK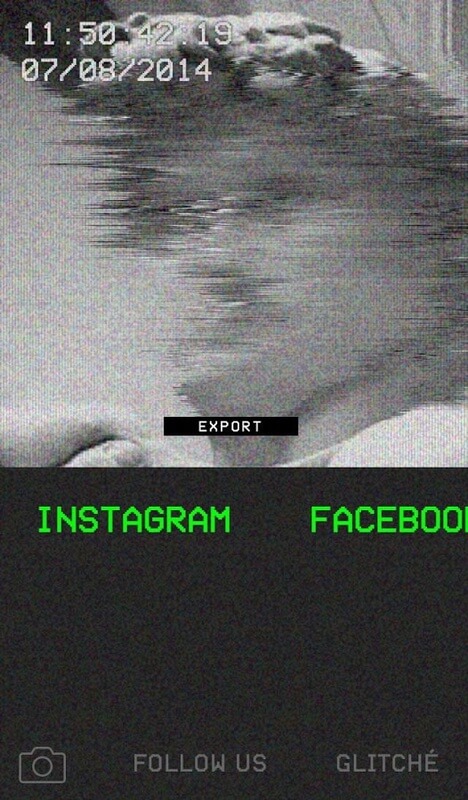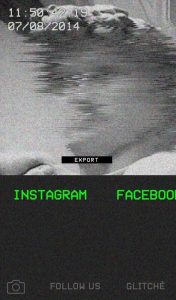 Key Features:
On-Camera effect preview

Instant social sharing option

Runs faster without issue
SLMMSK is an anti-selfie app that provides you with a variety of image effects. Moreover, it's one of the best psychedelic photo editor apps with a lot of different effects. It also contains additional effects like Pixelization, Inversion, and others.
All of the filters are interactive and let you get the perfect aesthetics of the image the right way. Meanwhile, the sharing options of the app are robust. The app is lightweight and does trippy photo editing on your pictures in a smoother way.
Pros
Has advanced options

Each filter is custom made

Automatic Face detection
Cons
5.
Ultrapop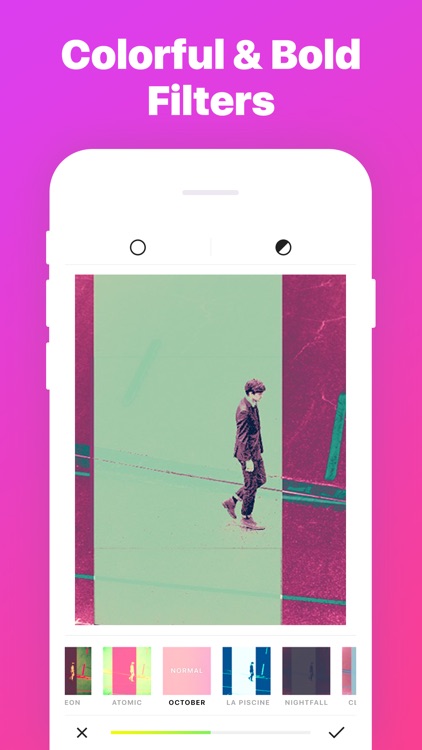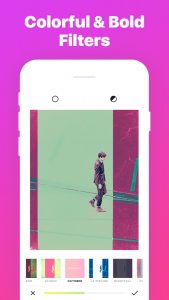 Key Features:
Custom intensity options

Psychedelic image effects

Vintage retro filters
If you are a retro pop art fan, Ultrapop would be a free trippy photo editor that would provide you with the result. The filters are full of intensity which is perfect for sharing on platforms like Instagram. As a psychedelic filter app, its results are interesting and smooth to look at.
The app has tons of filters stockpiled on each other to let you explore different effects. The navigation on the app is easier as you get all image filter options within your reach. A few filters might cost a premium subscription, but others are fine to use on your images.
Pros
The 80s Inspired filters

Smooth performance

Works with the front camera
Cons
Issues on purchase restore
5 Best Trippy Photo Editors for Android
Let's start reviewing the best trippy photo editing apps Android platform roundup. Each of the below-listed apps has fine quality filters and features. We are going to review each of them one after another.
1.
PicsArt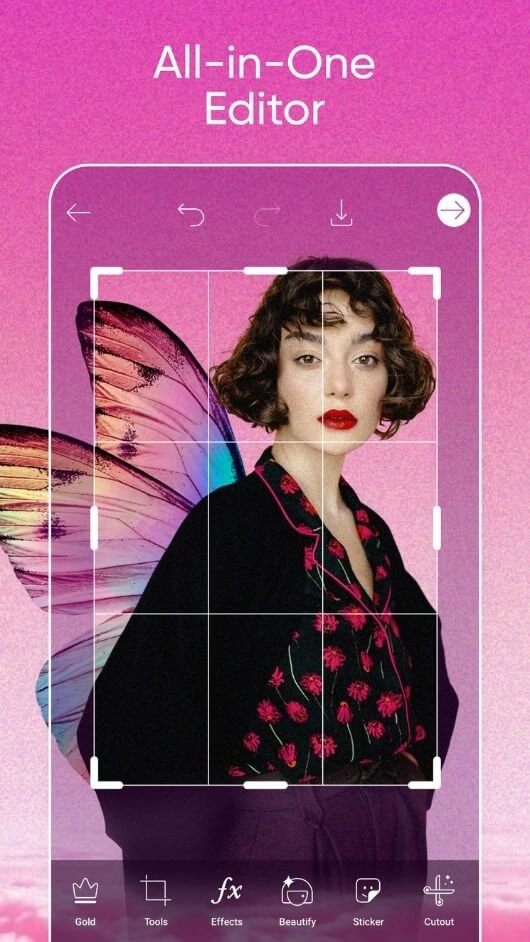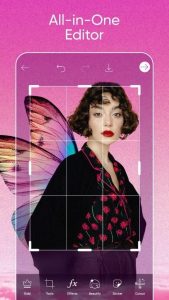 Key Features:
Holds trendy trippy effects

AI-based selection tools

Let you customize blend mode
The PicsArt app is the most popular application for photo and video editing tasks. It's a completely feature-rich and powerful filtering app. The feature that makes it one of the best trippy photo editing apps is updating filters. Most often, you would get trending trippy filters within the interface.
AI-based selection tools make your trippy image clean and focused on its own. For example, you could add extra effects like blurring the background, charging hair color, and more. It's a great trippy app that holds new and updated trippy filters all the time.
Pros
A lot of free features

Huge user base

Built-in image cleanup
Cons
2.
Trippy Effects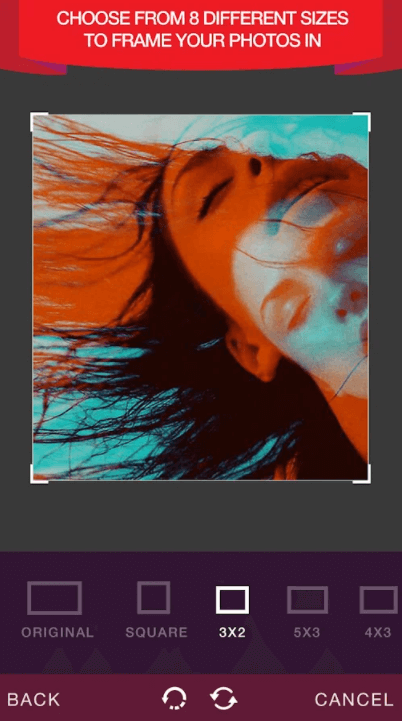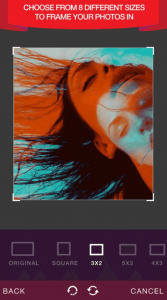 Key Features:
Tons of trippy effects

Image enhancement features

Acid filter variations
With the Trippy Effects app, you get a whole new range of trippy image filters. Features like duotone and smokey effects could further enhance your photo. One of the famous filters within the app is classic black and white trippy effects.
It's a psychedelic filter app that lets you preview the actual effects. It improves contrast, brightness, and other parameters as well. It's an app that turns your photos into trippy artwork. The performance of the trippy app is smooth and doesn't provide you with any issues.
Pros
Digital art image effects

Fast image effects

Custom Image color pallet
Cons
3.
Glitch Photo Editor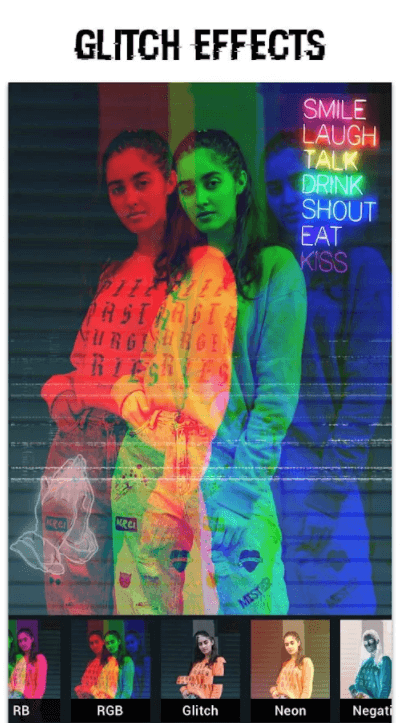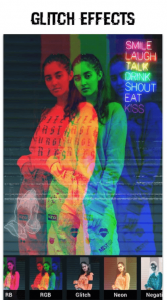 Key Features:
Retro VHS glitch effect

Countless trippy stickers

Easy to mix different
Glitch Photo Editor is a trippy and glitchy effect app that contains various styles of filters. You could achieve unique effects like Retro VHS, RGB, and Grainy trippy effects. Meanwhile, vaporwave sticks are ready to make your image pop out more and more.
The image filtering effects are countless on the app. On top of that, making trippy edits on the app is smoother as it features easy-to-navigate options. In short, it's a Trippy app for Android with updated functions.
Pros
Unique image distortion

Watermark removal

Custom fonts option
Cons
Additional filters are premium
4.
Psychedelic Camera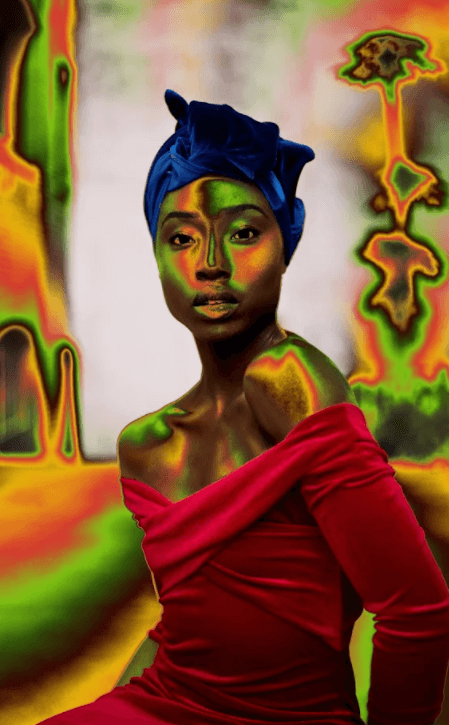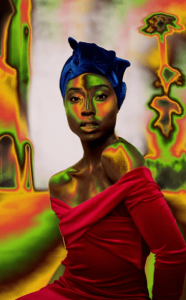 Key Features:
Unique psychedelic effects

Captures photos and videos

Smother performance
The Psychedelic Camera app lets you get animated trippy effects with Augmented Reality. It has features to cover specific areas like "Sky" with moving psychedelic effects. You could customize intensity, brightness, and effects before capturing the image.
All of the in-app effects customizations let you create unique artsy and trippy photos. Furthermore, the app supports both landscape and portrait mode photography. The whole range of new trippy features turns your image into an instant hit on social media.
Pros
Animated effects

Wide customization options

Live camera preview
Cons
Intense psychedelic effects
5.
Glitch! (glitch4ndroid)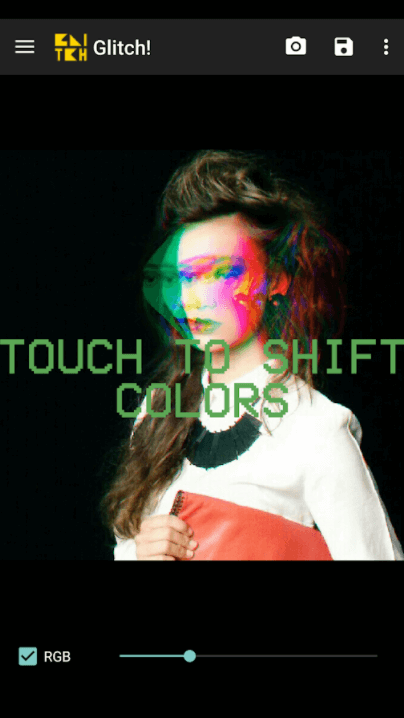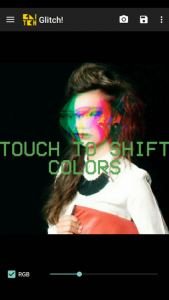 Key Features:
Retro glitch effects

Easy filter customization

Fine color-shifting effects
Glitch! It is a shaky photo effect app for Android users with 25+ unique glitches and trippy filters. Although the app doesn't have a preview option, you can apply filters by swiping the screen. You get to add further glitches by tapping on the filter images.
The following app is popular as one of the best photo distortion apps with ease of customization. Once you complete the trippy edits, you can export them to different formats like JPEG and GIF. Further, it supports MP4 file export in case you apply effects on videos.
Pros
Faster performance

Easy swipe customization

Perfect image distortion
Cons
Conclusion
It's easy to spice up your images with the best trippy photo editing apps regardless of the platform. Whether you are on an iOS or Android device, each one has its best trippy edits apps. Above, we have reviewed each of the top trippy photo editing apps to let you make a firm diction.
These free trippy photo editor apps offer tons of features with fast performance. You get to apply pleasing glitchy effects and customize it afterward with ease. At last, make sure to download the trippy app that attracts you the most. Either way, your photos would be ideal for social media and photo-sharing platforms.