Best product photography services in Minneapolis [5 choices]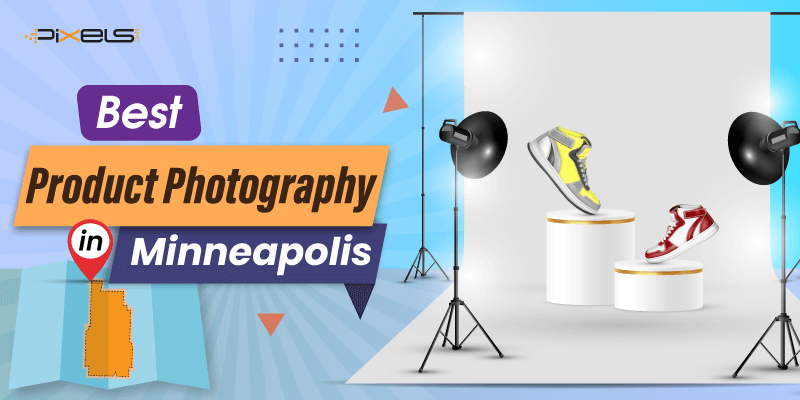 Investing in a product photography service can have great value for any online business out there. But you must ensure you invest in a reliable and quality service company. Otherwise, you just end up wasting your money.
Now, if you are having difficulties finding good product photography in Minneapolis, we have some suggestions. Check out these amazing photography service companies for effective results.
1. Prophotosofficial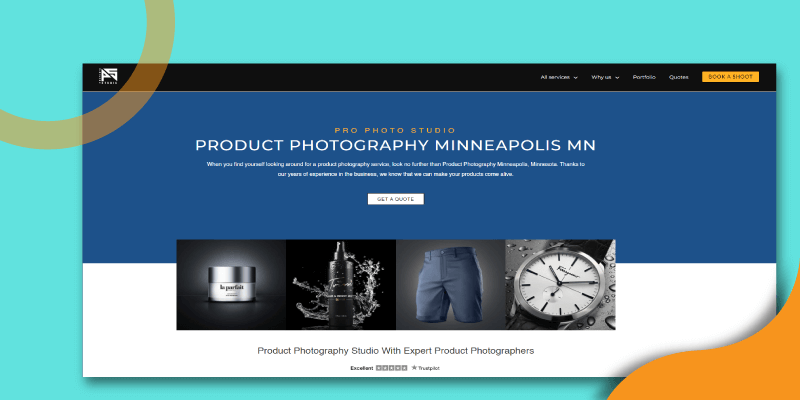 Start the list with one of the best commercial & product photography studios in Minneapolis. Prophotosofficial is a service dedicated to providing high-quality product images to give online businesses the boost they need.
They provide services for various kinds of product photographs. You can check them out for jewelry photography, watches, sunglasses, apparel, beauty products, and social advertising photos. Aside from these typical choices, they also work with infographics and 360-degree images.
You get to witness the styling aspect in all of their services, as they emphasized. Also, most of the images they provide come out high-end and suited for almost any online platform. They are just perfect for the web.
Apart from all the technical aspects, their expertise in the field also makes them a worthy choice. You can get great quality images from the service as they use top-of-the-line equipment to produce product photos.
2. SDCS product photography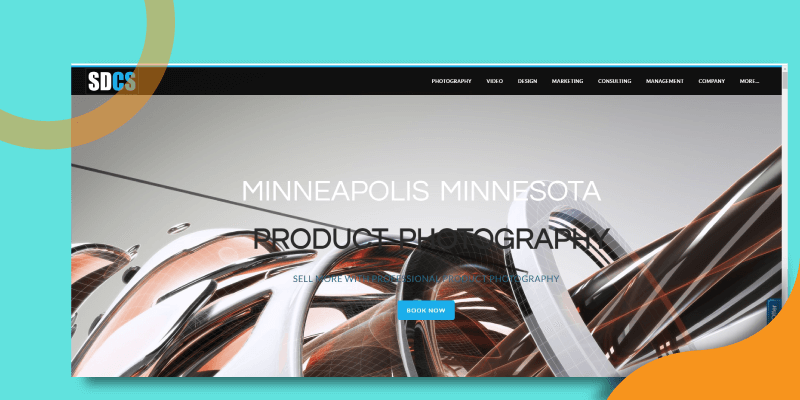 Here's another photography service that has excellent expertise in product photography. The same-day creative solutions service provides some great photography solutions to the people of Minneapolis for their product photography needs.
Most of their services cater to product photography, including background removal, hand-model product photography, and product infographics. They also provide services with comparison charts to appeal to a certain segment of customers towards your business.
A good thing about the service is that they have specialized pricing for each service. For instance, they charge $5 per image when it needs some standard and basic editing. As for professional quality product photography, they have a $10 per image package.
Among the variety of photography services, a unique one is 360-spin product photography. It can help you create an exciting display for your products. Also, there are basic product photography services and hero product photography.
Something that makes them special is the same-day result feature with quality work and creativity. So they don't waste your time delivering quality images for your business.
3. Minneapolis food and product photography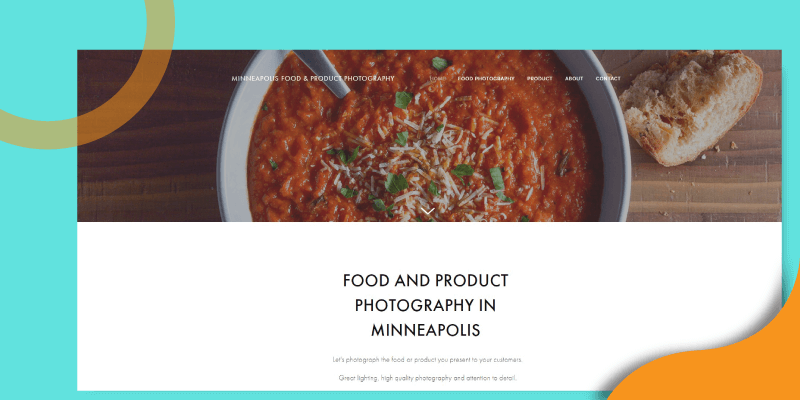 Do you work a lot with food, and your business features some products? Then, you might want to check out Minneapolis food and product photography service. It's run by Jonathan Conklin, a promising candidate for one of the best Minneapolis product photographers.
While the primary focus is food photography, it's also a good service to take professional product photos. The photographer is using his skills to make food look good on a plate and translate that to products for your Amazon business.
In the product photography part of this service, you can get a white background, which is a necessity. Also, the photos are special because they don't require much editing because Jonathan uses great lighting techniques to make the products pop up.
A great thing about the service is that the photographer comes to you with his studio setup. So, if you are from Minneapolis, this is a great service in the comfort of your home or office. But if you want a complete professional setup, you can also visit them in downtown Minneapolis.
Lastly, the prices of the service should be more than satisfying enough for you. He doesn't use any defined package or prices. You can ask for a website quote based on your project.
4. Armanko photography studio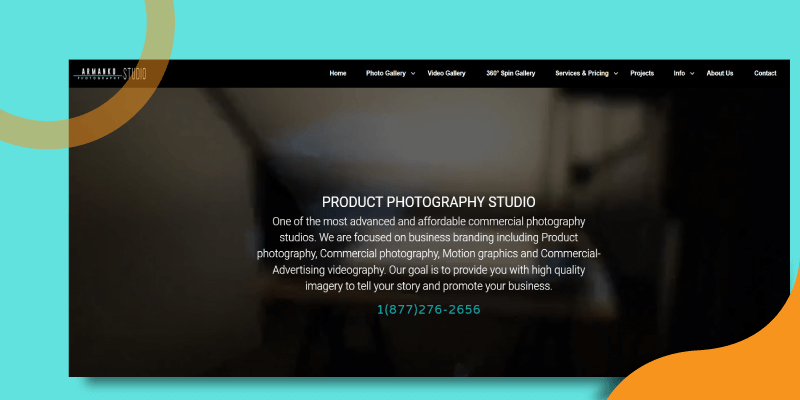 Get your product photos on a new level with Armanko product photography services. Their quality and innovative ideas for product photography add a new dimension to engage more customers in your business.
There are several different services that you can avail of from the photography studio. You can get some basic product photography services, including white background, jewelry photography, product lifestyle, etc. You can also get specialized photos for advertising purposes.
Along with the basic things, they also have a dedicated package for e-commerce photography. Inside that package, you get an Amazon-specialized photography option. It ensures that the photos follow Amazon's requirements for product photos and bring you more customers.
Their understanding of branding through photography makes Armanko Studio a top-tier service. They can use photography to present your business with dignity and make it look very professional to the customers.
One factor that may bother a lot of people is their prices. It can feel a bit too much for some people. However, we think it's well worth the money.
Because their photos will give you the results you want from your business, and it's more suitable for larger businesses than smaller ones.
5. Dogfish media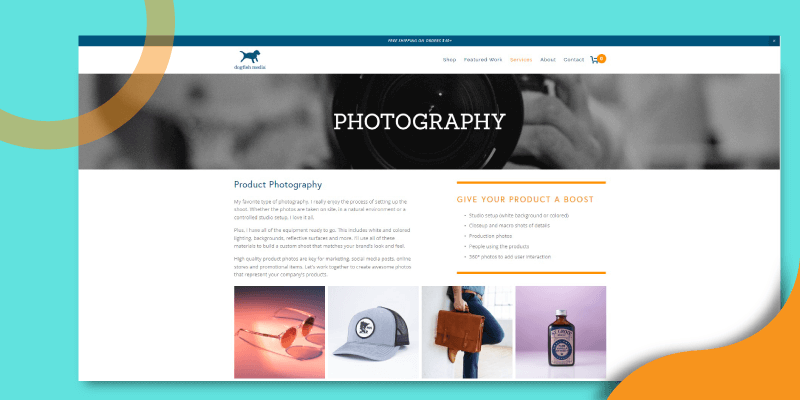 Dogfish media can be your ultimate solution for photos required in an online business. From graphics to screen printing to product photos for advertisement, you can get any kind of service from Dogfish Media.
The service owner is Brian Geihl, a well-known graphic designer with impressive creativity in his works.
His talent for graphic designing also translates to photography, which has made him a capable Minneapolis-based photographer.
For starters, the service provides a complete studio setup feature to create professional-looking product photos. You can wish to have a white background right from the photoshoot without editing it.
And the perfect lighting just makes things much easier in post-processing. To ensure your product photos retain their details to attract more customers, the service comes up with macro and closeup shots.
You can expect some true color and detailed photos of your products with this service.
Lastly, what impresses people a lot is the skill and technique that Brian Geihl uses. His use of background and lighting based on your product makes them look enticing in images. For the prices, you will surely feel the photos are worthwhile.
Related: Product Photography Sacramento