What Do Photographers Use to Edit Photos
With the high-quality photos of today's photographers, you might be wondering what do photographers use to edit photos to make them better. Is it the photo editor or the technique used behind it? We will find it out.
Most of the professional photography you can see uses photo editing software. It works as a great filter to wash away all the spots and impurities in the photos.
Much like the social media platform filters, these edits make the image pop. But, in these editing tools, you may have to learn to use different options.
These tools add charm and vibrance to your photos that got missing.
Why Photographers Edit Photos
Photographers edit photos of their projects because it improves the aesthetics of the image. In addition, it eliminates all the errors an image might have. As a result, it helps photographers to convenience more clients and turn them into a long-term client base.
It has become a trend to offer photo editing services along with photography. It's one of the reasons why photographers edit their photos and their regular photography services.
What Do Photographers Use to Edit Photos
We have sorted out each of the common photo editor software photographers uses. This software is the one that helps photographers to get a better output of their precious photographs.
Adobe Photoshop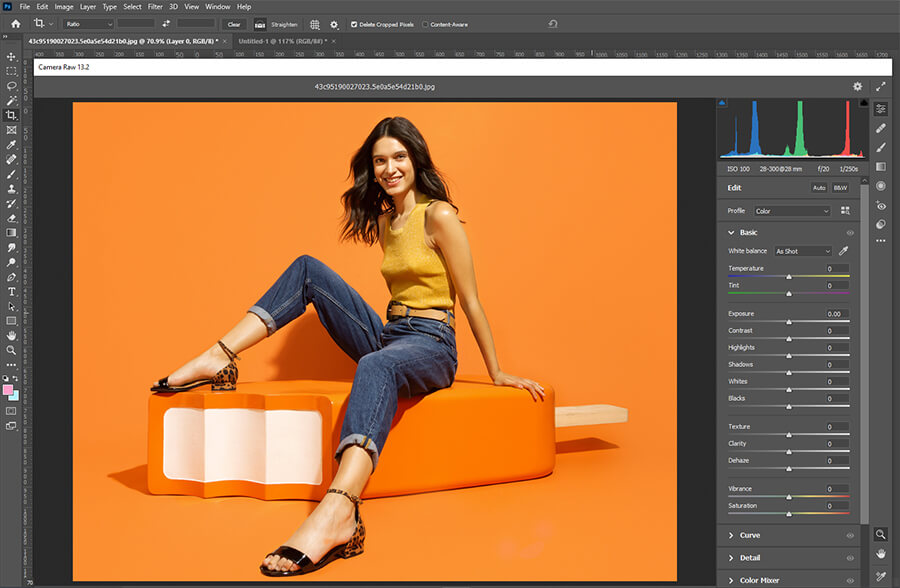 Photoshop is one of the best software photographers use to get perfect-looking images immediately. Photoshop is one of the best software when it comes to priority. The software is one of the best tools to go into.
Photoshop offers many features, which is one of the best to go on. Plus, the tool is easy to learn and remember. No doubt, it's one of the finer software along with the Lightroom.
Lightroom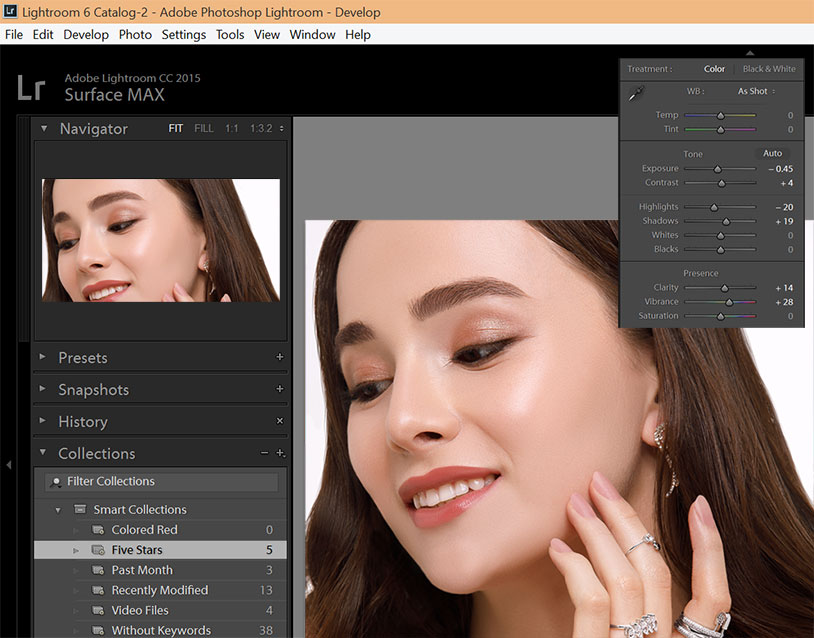 Lightroom is one of the best software to go onto. The Lightroom provides you the ultimate option to adjust the lighting and other parameters. Moreover, Lightroom is advanced software that provides top-notch options for professional photographers.
Thanks to the Adobe instructions, learning the usage of the software is a lot easier. As a result, anyone can learn the technique and get a better output immediately. Plus, it's one of the great software programs for anyone who wants top-class results.
Affinity Photo
Among all the popular software, Affinity photos are one of the most advanced photo editors. It's an advanced photo editor with many options and features in one interface. Sometimes, it might seem a bit complicated, but it gets easier with regular usage.
Affinity photo is arguably one of the most popular software compared to Photoshop. The compatibility of the software is mind-blowing and provides you with no hassle. No doubt why it's popular among the professional photographer's community.
Luminar Neo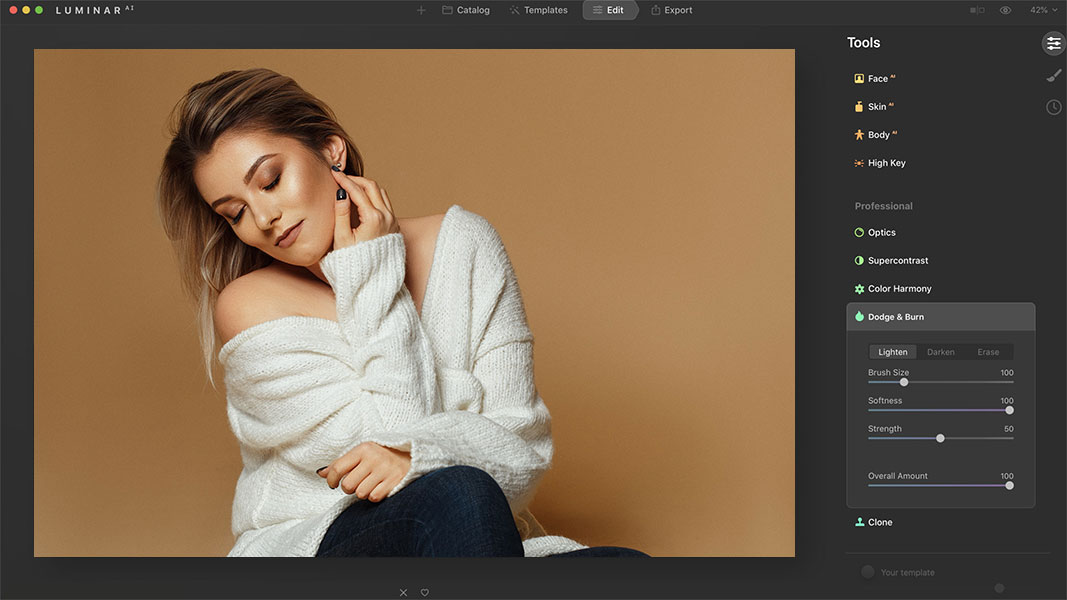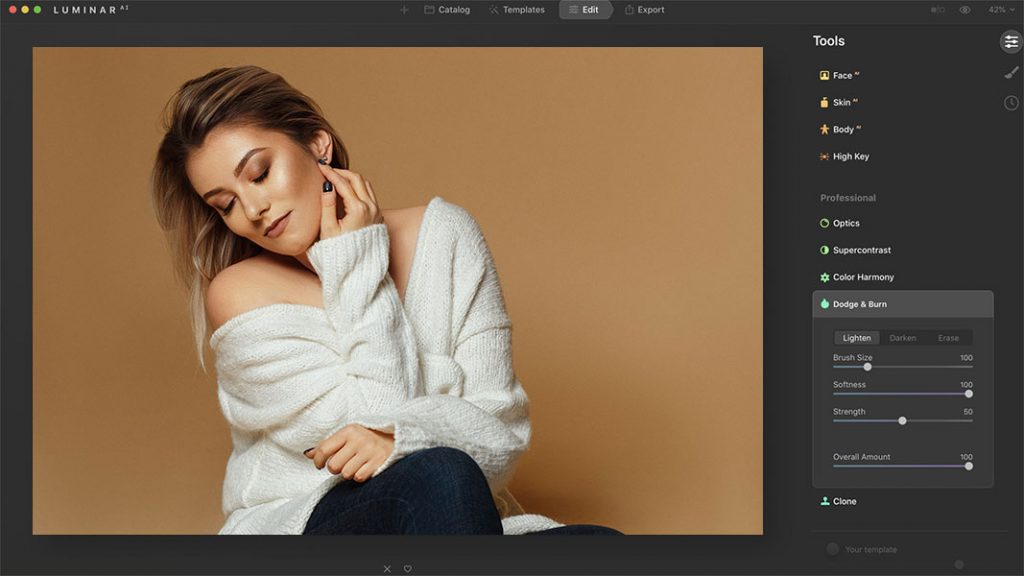 The Luminar Neo is AI-based software capable of providing you with nice and smooth results. With the power of AI effects, you could add different objects and remove and enhance the effect immediately. For example, changing the sky within the software is smoother and seamless.
It's a great solution to get into applying fast effects. With the built-in effects, getting proper-looking photos becomes much easier. Photographers who don't have enough time on hand use it to offer better services to their clients.
ON1 Photo RAW
Among all other photo editors, ON1 Photo RAW is one of the great photo editors for any Photographer to use. For example, the following software provides you with many features within a compact software size.
But the following software might be a bit complex to work on and a bit large enough, which is why you may need high-configured computer resources to run it, which is why more professional photographers should use it.
Canva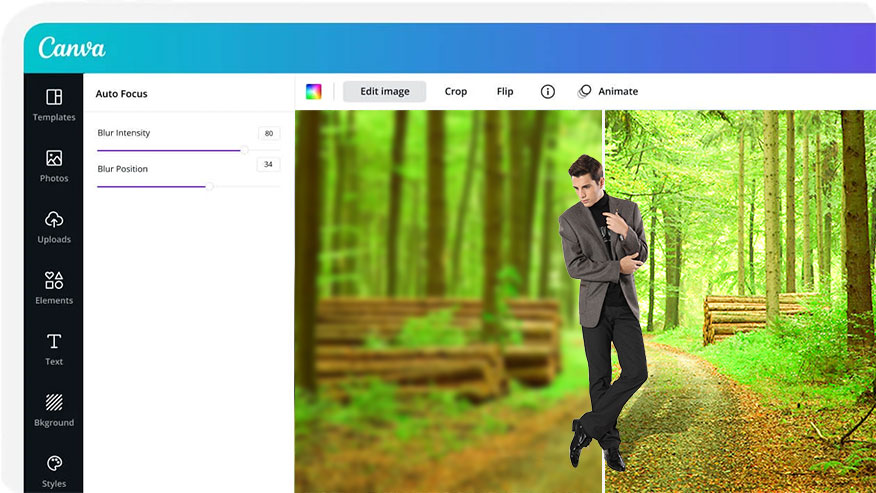 For photographers looking for a simpler solution, tools like Canva work the best. The Canva has great features without the complex jargon of photo editing. Each of the features is simple yet provides you with effective edits. Plus, each of the effects is editable with built-in sliders.
Performing simple tasks is a lot easier and faster. The tool can be a bit new but quickly gaining traction in the photography community. But one downside is that the tool only runs online and needs a compatible web browser.
CaptureOne Pro
Studio professionals use CaptureOne Pro to improve product speed. For example, they could easily create tethered settings in a studio. As a result, it could provide you with a significant boost in your production quality and speed. Not to mention, the following software does complementary tasks to Photoshop.
Thus, the software's workflow is smooth and does a faster job than any other similar kind of software. In addition, the tool has huge compatibility as it's available across different platforms.
Nik Collection
When photographs had to apply a specific sort of effect quicker, they used Nik Collection. Specifically, these are only a bunch of plugins that work great for different purposes.
This plugin set offers you the best results on your taken photos. Each of the presets is great and fine-tuned to the finest point. As a result, it provides photographers with the perfect solution to the fastest need.
Topaz DeNoise AI
When the noise has become one of the most dominant effects, using Topaz DeNoise AI is the way to go. The following software features powerful AI noise fixing capabilities. As a result, photographers get to remove all the noise in their photos within a few seconds.
Moreover, no one has to spend any time tweaking small sliders on the software interface. The software has the power to turn bland noisy photos into sharp and clean images. It saves tons of time for the professionals as they concentrate on other projects.
DaVinci Resolve
Even though DaVinci Resolve is a video editing tool, it does a good job at color correction. The following software lets you apply different sorts of effects to your images. Plus, it's an ideal option to better blend several types of images.
Photographers love the built-in features of the DaVinci Resolve. Along with these features, the tool is easy to use and understand. In addition, the easy options offer great results, providing you with the best possible results.
Stencil
The Stencil is a bit like Canva yet provides better imagery effects. In addition, it can provide enticing effects that offer great results immediately. The tool is simple but effective in the long run. From simple portrait photos to staggering wild photos, the Stencil always works great.
Stencil performs great when applying different filters, which is why it's more popular among beginner photographers. It becomes easier as they apply countless filters and transform the image.
Exposure X7
Among all of the software, Exposure X7 is one of the best to go for. The following software provides you with the best exposure correction possible. In certain instances, the following software can provide you with the best exposure correction possible.
Moreover, the software is a great option for anyone who wants to fix their exposure. Finally, the software is a great option for anyone who wants to fix photos immediately. Options of the software are straightforward to get into.
PicMonkey
Like any other online photo editing tool, the following PicMonkey is one of the best options for editing photos. The following tools offer you enhanced options yet do not get into the nitty-gritty of photo editing.
Plus, the PicMonkey is a widely known toolset for editing and applying every kind of photo. In addition, the following tool runs online, making it great to access from anywhere. Almost all of the features are spot-on, and photographers find them helpful in shaping the photo into a better-looking one.
Gimp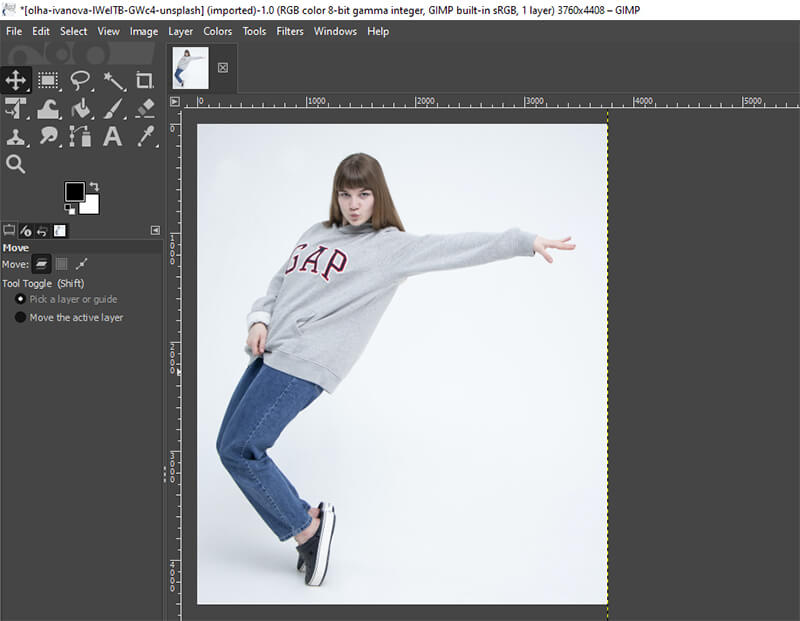 Gimp is one of the most popular free photo editing software which offers you professional-like features. Sure, it can be a bit tough to learn; but once you learn it, all the features become useful. Photographers not keen to buy out a paid license use software GIMP.
It lights out and runs smoothly across different types of platforms. In other words, you could name it as if it's a counterpart of Photoshop. Plus, it's available for open-source platforms such as Linux, making it one of the popular editing software.
Inkscape
Among all of the software, Inkscape is one of the best to go for. Photographers use it to create and apply vector effects to their photos. Moreover, Inkscape is even free to use, which is why. It doesn't cost at all and is great for photographers who don't want to spend anything on tools.
Overall, it's a complete vector creation and customization software. As a result, you get to create different sorts of effects that might not be possible in other software, which is why it's better to use this software to edit images.
Corel PaintShop Pro
The following Corel PaintShop Pro is one of the best options to go for when it comes to faster photo editing. Plus, it creates the most high-quality editing of the images right away. Plus, one of the most important features is the painter in the image.
The Corel PaintShop Pro provides one of the great features when it comes to the different sorts of photo editing effects. Plus, it provides you with the most amazing features to create the best results possible.
DxO PhotoLab 4
The following software is named DxO PhotoLab 4, one of the most popular software. Plus, they feature many options to customize the photos immediately. One of the important features you should consider is the RAW image to JPEG conversion.
Plus, one of the great options of the following software is selective editing. It lets you apply local edits to specific areas of the image. It's game-changing for some of the photographers. Hence, many photographers find it more useful than other software as well.
DesignWizard
The DesignWizard is one of the best tools to get the best result possible. Plus, it's one of the great options to go when it comes to faster editing. The following tool is one of the best when it provides you with the best output in the shortest time.
The following DesignWizard provides you the ease of designing and production as well. Plus, the usability of the tool is at an all-time high. Plus, the tool is one of the best to consider when improving image quality.
What To Look For When Choosing Specific Software?
When trying to choose a specific software, look for the below-mentioned points.
Editing Features
Each of the software has different kinds of features depending on its build as well. The features can make or break your image right away. Plus, the bad features can also make your workflow a bit longer, which is why you should check out the features immediately.
In addition, the features can let you create better results on the image without spending any extra time. Plus, you could go for more popular software regarding effective features.
Organization
The organization of the software is one of the great features to have. Similarly, software like Adobe Photoshop and Lightroom combined provides you with one of the best organization features. For example, you could insert metadata and other kinds of data into the image.
An effective organization can lead you to better file management with less time. As a result, it provides the fastest organization, even in complex files. For example, a photographer would find the following article.
Photo Sharing
As a leader of several photographers, I can feel the importance of sharing photos on time. Unfortunately, few premium tools will provide you with real-time photo sharing functions. Having this kind of sharing capability adds up to the productivity level.
Sharing photos will lead you to a better outcome for the overall project, which is why it's a must when you have freelance photographers scattered across different places. As a result, it improves the performance of the whole team.
Online Learning Resources
Learning the basic features of the software is an essential part as well. However, no matter how good the software is, if the learning material is scarce, it's good for nothing, which is why it's better to go for popular software as a starting point.
The learning material for a specific software can tremendously help you and your team. Plus, learning the software itself will be a bit easier than other software. As a result, it would save you a lot of time and money simultaneously.
How Long Do Photographers Take To Edit Photos?
On average, photographers can take up to 1 hour to edit photos. But, when the photo seems complicated, the edits could take up to 12 hours. These are true for tasks like photo manipulation as well. The editing time can also depend on the photo editor's skill set.
What Is Done In The Photo Editing Process?
Some common photo editing tasks are cropping, adjusting the horizon, spot healing, and others. However, these are only the tip of the iceberg as it is a basic step for editing images. Perhaps, high-end photo editing techniques could include masking, blending, manipulation, and others.
Which Is The Best Photo Editing Software?
Even though it depends upon the project you are working on, Photoshop is the best. Plus, if you want some organizing capability, add the Lightroom to your arsenal. It would provide you with the best solution. But, don't get me wrong, other software such as Affinity Photo and Luminar Neo works fine.
Let's look at some of the essential questions on what apps do photographers use to edit pictures.
Which Is The Best Photo Editing Software For Beginners?
Canva will come first when it comes to naming the beginner-friendly platform. Along with Canva, Stencil (owned by Namecheap) is one of the simplest to learn. Once you get used to basic photo editing, hop into advanced software such as Photoshop, Affinity, etc.
Do Photographers Edit Photos On Their Own?
Busy professional photographs, don't get into the long hours of editing. Instead, they prefer to hire expert photo editing to do their part. It gives them the luxury of getting top-notch editing while working on their projects. Unfortunately, tough beginner photographers often perform editing on their own due to a lack of cash.
When Do Photographers Edit Their Production Photo?
Photographers like to edit each of their photos to make it pop up. But, photographers often leave photos that are too perfect for editing. As photographers are getting a huge boost in their pricing, editing photos has become a prominent step in production.
Conclusion
Now you have got the answer to what do photographers use to edit photos. As you get to know their trade secrets, it's time for you to start learning them.
Sure it might be tough at first, but it gets easier with time. Software like Photoshop and Lightroom will be a huge booster for your photography projects. The photos would be 10x better when you edit them in perfect ways.
As we have said earlier, start with online tools like Canva and Stencil. Later upgrade to a better editing tool. It would be a better option as you learn all the editing basics.

I'm Lisa brown, 25 years old photography enthusiast living with the dream to capture every moment I live. I've been engaged with photography for five years in a row. I dream of sharing all the experiences with every rising photographer dreaming of being professional.